I normally go through a book / week but I also have somewhat of a bad habit in starting and stopping books based on what I hear on podcasts, read through articles, hear recommendations from friends, etc. Here are some of the books that I are currently on my reading list and what I'm getting out of the books (or hope to get out of the books) as I read them:
Three Body Problem – Liu Cixin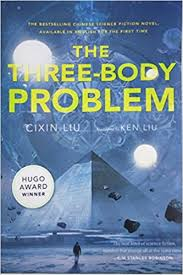 One of the rare fiction books that I am listening to in audiobook form, it was a book recommended to me by a good friend of mine who is probably as interested in personal development as I am. Although I'm only about a third of the way through, the author's writing is smart, talks about Chinese history (which I have an interest in learning more about) and promises to expand into a greater science fiction adventure soon (or so I'm told by my friend who gave me a quick summary of some of the more interesting parts of the book). Again, I don't read a lot of fiction but after a recommendation from Barack Obama, I don't think I can go wrong.
Principles – Ray Dalio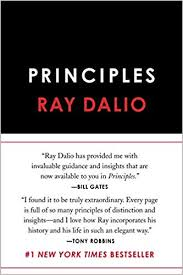 Ray Dalio is the Founder and former CEO of Bridgewater Associates – one of the largest hedge fund companies in the world. Through his life, he has had many 'failings' or life lessons where he has analyzed the situation he was in, the data he had to make the decision and then looked at the outcomes of his decisions. Over time, making many mistakes, he has developed what he calls 'principles' to help guide him to make better decisions and get better outcomes. He has compiled it in this book to share with others. I'm not only interested in this to understand how to create better teams at work (at EY and probably at other organizations, people almost exclusively work on teams) but also to understand how to make better decisions because I recognize that if you can make better decisions, you can get better outcomes in life.
Originals – Adam Grant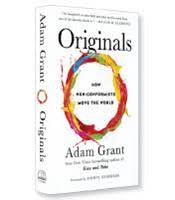 Adam Grant is an organizational psychologist and I've written about him previously as one of the best podcasts that I have listened to (and still listen to). In his book, Originals, he shares different stories, studies and anecdotes about originality, creativity and how companies and individuals can be more 'original'. Here are a few things that I have learned from the book so far (about halfway through):
Entrepreneurs are not risk-takers, in fact, they hedge their risk as much as possible
Procrastination can be a great way of generating ideas and having diverse ideas
Stable industries are better suited to companies that have cultures that exist of similar people; volatile industries are better suited to companies that have diverse workforces
Devil's advocate is not as good as finding those that are passionate about the opposing view
Happier at Home – Gretchen Rubin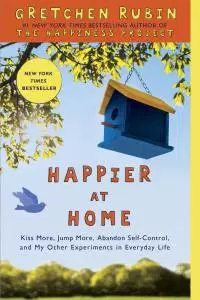 I loved Gretchen Rubin's Happiness Project and her secrets of adulthood are quotes that I think about all the time:
"By doing a little bit each day, you can get a lot accomplished."
"If you can't find something, clean up."
"If you're not failing, you're not trying hard enough."
When I saw Happier at Home at the used book store for $5, I thought – what a steal! I'm digging through the book now interested in hearing how Gretchen created another happiness project for her that focused on her home.
The Compound Effect – Darren Hardy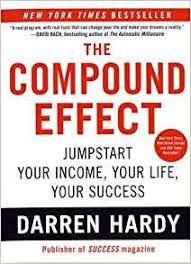 Small actions every single day can create huge changes over time. I'm not sure if there's anything more I need to get out of the book but I have the audiobook and listen through it from time to time in case there's more.
The Happiness Equation – Neil Pasricha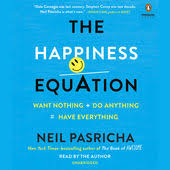 A book that I am re-reading or I guess more correctly, listening to (I think I gave away my only copy out to one of my best friends but I decided to get the audiobook) – this book is such an easy read and it has really great takeaways on being happy, motivation, habits, accomplishing more and re-thinking how you value your time. The book talks about:
Starting and doing things to get motivated (rather than the other way around)
Seinfeld's don't break the chain secret to productivity
Understanding that your hourly wage can tell you more about how you are earning than an annual salary
The other thing that I think I am learning from Neil is to be more emotive – it's a weird thing to learn it from an author that you don't know personally but I'm listening to Neil's Three Books podcast and chuckled when I heard him talk about the story of Vishwas Aggrawal – the world's greatest Uber driver with over 4800 trips and a 4.99 rating – he was in the bar with his friends and when he ordered an Uber and got Vishwas, he told all of his friends and everybody started cheering. It just makes me think that when good things happen, you should share with your friends (whereas in the past, I normally would keep both good and bad things to myself).
Kitchen Confidential – Anthony Bourdain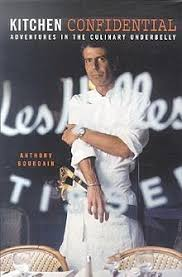 I miss Tony – I never tasted any of his food but I still feel the impact from his writing and TV shows (No Reservations, The Layover and Parts Unknown). I even got his little known graphic novel, Get Jiro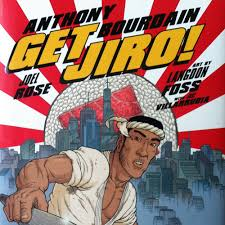 His writing makes food come alive on the page. It's the first time I learned about the ortolan and its forbidden nature. It's what really fueled my interest and love for all Japanese things. Kitchen Confidential put Tony on the map and it never let him go. If you want to learn more about the restaurant business and what chefs do in the kitchen, I can recommend no better book.
---
What are you reading these days? Do you have book recommendations for me?